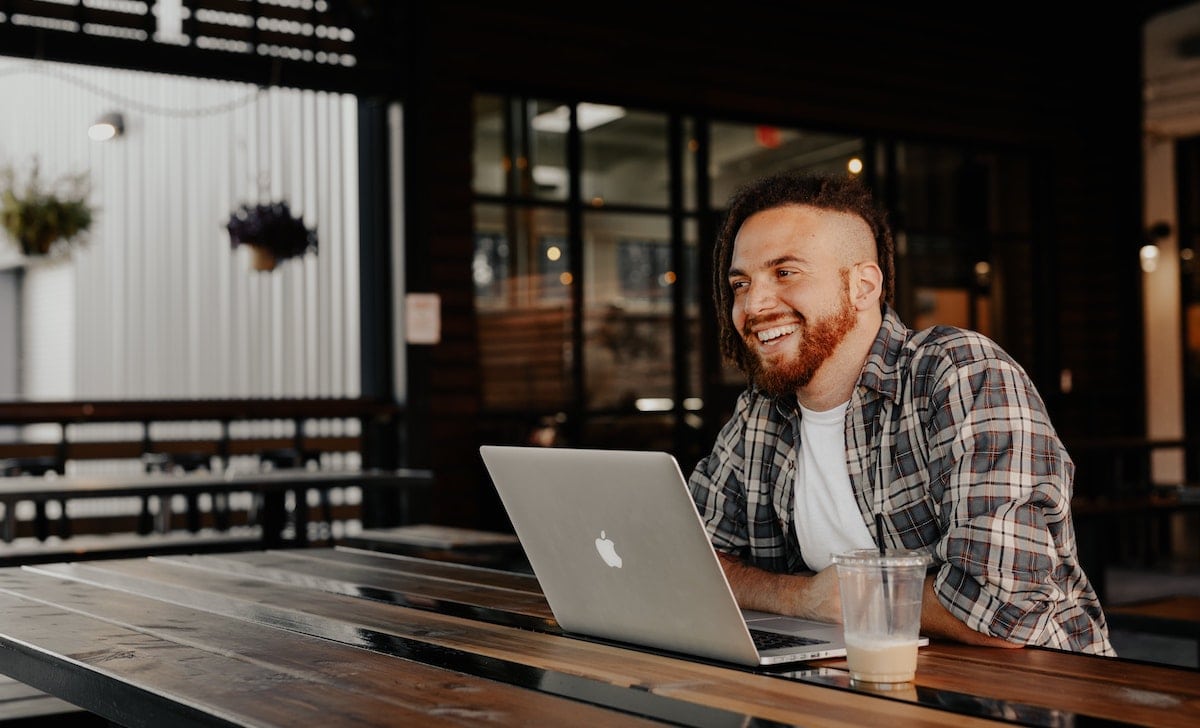 Every day, four billion email users are tapping into email marketing – a low-cost but highly effective digital comms tool. And for recruiters, it's not only an easy way to engage with candidates on a one-to-one level, but it can also open up doors to new opportunities.
However, that doesn't mean to say that each piece of content landing in a jobhunter's inbox will be acted upon or even looked at. There must be a compelling reason as to why they should interact with what they've received and ultimately place their career search in the hands of specific recruitment professionals.
What that means today is, it's no longer best practice to send out hundreds of bland emails to a bunch of prospective candidates – containing an irrelevant message that's loosely received by all – in the hope that an individual might take up the offer presented to them. It's about providing comms that are valuable and helpful to ease the strains of a monotonous job search.
The good news here is, there are a multitude of ways in which email marketing can encourage candidates to engage, and even if they've never previously interacted with the recruiter too. Here are five areas recruiters should focus on if they want their next comms campaign to be a raging success…
1. Always opt for clickable subject lines
If a job hunter isn't interested in the first line they see, they'll be highly unlikely to open and digest the content – regardless of how carefully crafted the content is. After all, 50% of a user's decision to engage with an email is all to do with the brand itself. The other half? The subject line. So remember:
Get straight to the point: Examples such as 'Junior PHP Developer Wanted: Near Newcastle' or 'Experienced B2B Copywriter Needed'
Think about verbs: What should the recipient do? Will it be 'Read Our Top Tips Guide On Job Interviews' or 'Learn How To Create A Cover Letter'
Don't forget the proof: In a nutshell, '88% Of Candidates Want Hybrid Working'
Could there also be a question? To provoke debate – examples include, 'Are You Tired Of The Commute?' or 'What Would You Do With A £45k Salary?'
Then there's the urgency: 'Hurry, It's The Last Day To Apply!' or 'Be Quick, Send Your CV Today!'
And remember to personalize where possible: This is ideal when it comes to adding an ultra-individualized touch. For example, 'Hi [name], I Was Impressed With Your CV' or '[first name], [company name] Was Mentioned Today…'
2. Be clear with what the recipient needs to do
Once someone has engaged with the subject line, what should a recruiter do next? Here's where the nurture comes in – and it's easy to do.
Simply split up valuable email content over a series of email sends to truly keep a candidate interested throughout the journey. Plus, this technique provides recruitment professionals with even more opportunities to say what they want their readers to do without it coming across as aggressive or a 'hard sell'.
A 10-word headline and focused call to action work well. Not only is this a succinct way of doing it, but there also won't be any confusion as to what the end goal is. For example, 'Book An Appointment' or 'Download Our Guide'.
And never alienate people with jargon-heavy language or tiny text that's impossible to read on a desktop, laptop, or mobile device. Think about font size, colors, and the overall sentence structure to ensure candidates are provided with ultimate accessibility to all the relevant information.
3. Ever heard of the 'Squint Test'?
If not, do it now. Sit back and squint before reading the email headline, call to action, and viewing the main image.
Does it still read well and look engaging?
If elements are spaced out, sized nicely, and are still able to stand out – that's gold dust! Plus, the recipient is more likely to interact with the comms because they're not trying to figure out a clunky sentence or being taken aback by a sea of color clashes. Simple and effective is the way forward.
4. Think about including 'trampoline' email content
Whatever sits below the email headline and call to action is what's referred to as the 'trampoline'. Why? Simple – it's designed to bounce the reader back up to what they should be clicking on if they want to access more detail.
If recruiters are still unsure as to what this copy might entail, think about including reviews and testimonials to invoke trust and authenticity, or reference related products and articles such as 'You Might Also Like…'
5. Personalization, personalization, personalization
For every piece of content that's heading into a candidate's inbox, always hyper-personalize the comms. The easiest and swiftest way to do this is by plugging in an intuitive marketing automation platform that's built to enable users to send targeted, ultra-individualized emails specifically to segmented groups. And it's more than a 'Hi [first name]' introduction – it's all about sending the right message to the right person, at the right time.
These are only some of the ways in which recruiters can drive a greater level of interaction and get to know candidates on a much deeper level. Having a relationship built on trust – and which is beneficial to both parties – can be powerful, and that's before considering how much it can positively impact a professional's conversion rate.
By Adam Oldfield, CEO of marketing automation platform Force24