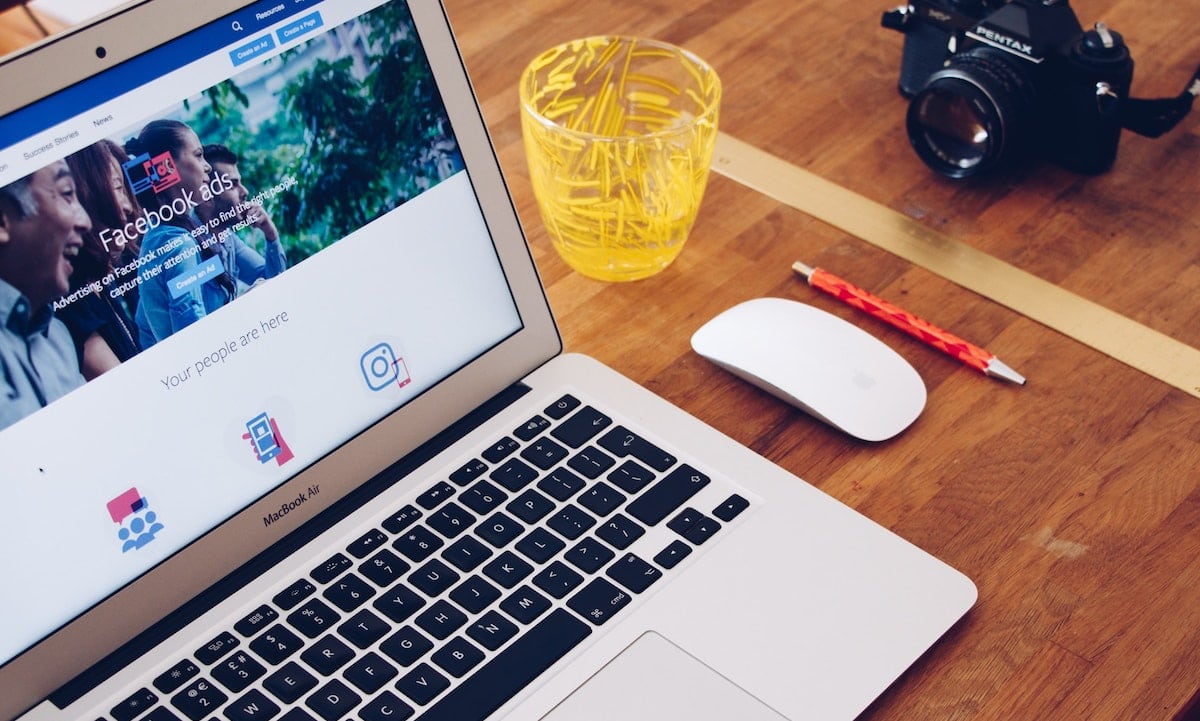 As one of the 'original' social media platforms, Facebook broke the mold when it came to market in 2004. Initially, a place for friends and family to connect – while that's still the case – many businesses are noticing how effective it can be when engaging a relevant audience.
And for organizations and HR teams that are wanting to attract candidates and grow their teams, social media is proving to be a highly proactive, and cost-effective talent acquisition tool.
While many employers might head straight to Indeed or LinkedIn to set their job ad live and wait for responses, that's fine – and several brands will see success via this route – however, they also shouldn't write off Facebook completely.
Nearly two decades since the platform went live, today it's the third most-visited website in the world. Millions of business owners still swear by it when raising their brand credibility and selling their products and services successfully. And many are doing it all extremely efficiently without bursting their marketing budget in the process.
So, for the organizations that have a recruitment drive being managed from start to finish by the HR team – and there's some cash to spend in order to engage and nurture the right candidate through to the application stage – how much should be set aside for promoted posts on social media that ensure their latest vacancy is being seen by the right person, at the right time?
In truth, it comes back to how much the organization can afford. And while that might sound a bit, 'how long is a piece of string?', here's the good part – brands can get a better message out via social media compared to using a costly third-party platform.
Saying more via social media
For example, an organization can roll out a Facebook Ads campaign that's focused purely on recruitment – including ads that cover more detail about their company culture, information on what the vacancy entails, and Corporate Social Responsibility commitments that set the business apart from competitors, and exactly how a talented individual can positively impact their growth ambitions.
And none of this has to cost a fortune.
If HR teams are still unsure as to how much they should spend, firstly compare the rate that it'd cost to engage a recruitment firm and divide it by half. So say, for example, there's $2,500 to spend in total – firstly, that's a lot of money which will go very far with Facebook Ads.
Of course, it's dependent on the industry and also who is managing the engagement throughout the campaign roll-out.
But, sticking with the example of a $2,500 budget to play with, HR teams can break this down even further. By putting in $550 per month, the daily spend can be around $40 to not only create a top-of-the-funnel ad to draw people in but also leave enough room to interact with candidates without worrying it'll go over budget.
For example, from the $40 a-day spend, $25 of it could be specifically used to target a relevant demographic of jobseekers. The remaining £15 may then be purely dedicated to nurturing those individuals who have engaged with the ad – perhaps asking them to input their details or upload their CV.
Quick tips – dos and don'ts
Do…
Use image-led ads, as well as some other content formats such as:
Videos: these could cover existing employees talking about the company culture or showcasing a 'day in the life' of a specific role.
Carousels: maximizing as much content about the vacancy as possible in a digestible way – from testimonials to client logos showing who the employer works with, the employee perks, and salary. Different CTA links per slide should encourage applications – such as 'Apply Now', 'See Job Description', 'Find Out About Our Culture', and so on.
If the company's tone of voice is quite quirky or chatty, think about newsjacking opportunities – everyone's seen the Lionel Richie ('Hello, is it me you're recruiting for?') meme for example.
Could this creative be in keeping with the brand as the main image and therefore be more engaging for the target audience?
Finally, make sure the copy used is accessible and to the point:
Join Our Team
We're Hiring
Could This Be You?
If employers are beginning their Facebook Ads journey and need something straightforward and quick – tap into the platform's simple-to-use form.
Don't…
Use a landing page. While that might be the first choice for many organizations when requesting candidate information, unfortunately when users are sent 'away' from Facebook, the platform can't see the analytics and so it's difficult for recruiters and HR teams to understand engagement rates.
Another benefit of the Facebook form is that it's pre-populated, so when a candidate clicks on an ad, that information is far quicker to retrieve than someone manually sending a CV or covering letter.
And a quick note for recruiters when using Facebook Ads during talent acquisition too is to make the content relatable. Use real people who can tell a story to the audience, build brand credibility through testimonials, and create a sense of authenticity with the comms that are designed to make job seekers 'stop the scroll'.
Overall, the advice is to almost work out the budget by reverse engineering what the organization wants to achieve and where they want to be seen. Facebook has many benefits compared to third-party platforms and can often be a more cost-effective option, so don't write it off when the next recruitment campaign is ready to be rolled out.
By James Urquhart, Managing Director and Co-founder of Let's Run Marketing